Learning Tech 2.0: Filters, tooltips, badges, and more
A new semester means new courses, new ideas, and new discoveries… and new features in Learning Tech that help you find the best tools for your needs. Select a feature below to learn more, or scroll through the list to explore them all:
Search filters
In addition to the basic search option, four filters allow you to browse the catalog of tools according to any of these criteria:
Purpose (how the tool is generally used)
Availability (where the tool has been licensed)
License (who is included in the use of the tool)
Access (how the tool is accessed)
As filters are selected, the catalog will automatically display the appropriate tools.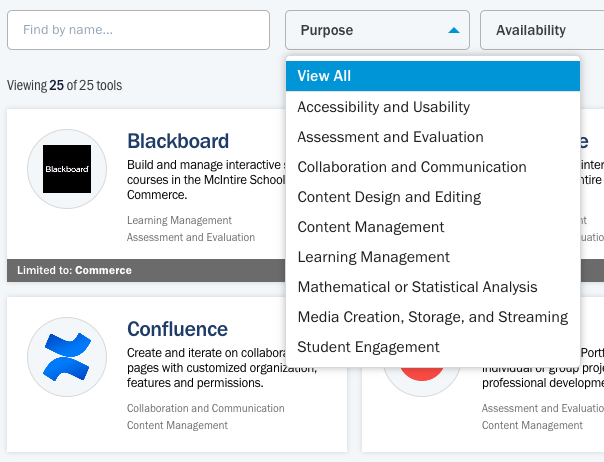 Informational tooltips
Handy tooltips provide additional details on the availability, the type of license, and the type of access offered for each tool. Place your cursor over a category (or tap the category on a mobile device) to view the tooltips.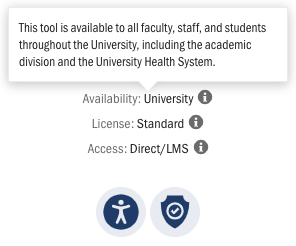 Accessibility and security badges
Special badges designate tools that have prepared a Voluntary Product Accessibility Template (VPAT) or other resources related to accessibility, and that conform to the University's data privacy and protection guidelines. Place your cursor over a badge (or tap the badge on a mobile device) to view a brief description; select the badge to view the linked resources or guidelines.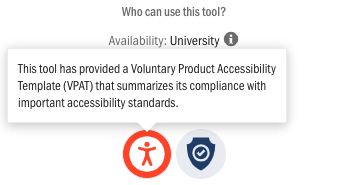 Tool requests
If you're interested in a tool that isn't currently included in the catalog, you can submit a tool request quickly and easily from within Learning Tech. These requests are regularly reviewed by the Learning Tech team and members of the new University Teaching and Learning Technologies Committee, which includes representatives of schools and departments across UVA.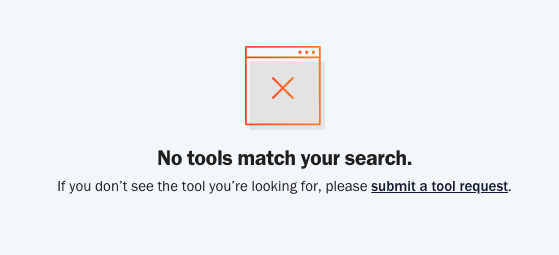 What's next?
You're about to find out! More exciting features and resources are coming very soon, so stay tuned!