Learning Tech 3.0: Onward and upward
This semester, April showers don't just bring May flowers… they also bring another exciting collection of additions to Learning Tech. The latest round of features and updates include new opportunities to explore technology through featured courses, browse and search blog posts, share tool ratings and feedback, and even find and install dedicated apps.

Select an item below to learn more, or scroll through the list to explore them all:
Tech in Action
The interactive trailers in the Tech in Action section present selections from the tool catalog in the context of their use in actual courses. Each trailer includes an overview of the course, its size, and its format; descriptions of key components and the associated tools; and video highlights.

Recently released trailers include BME 3240: Biotransport with Brian Helmke and ENGL 2507: Identity, Selfhood, and Otherness in Renaissance Drama with Adriana Streifer.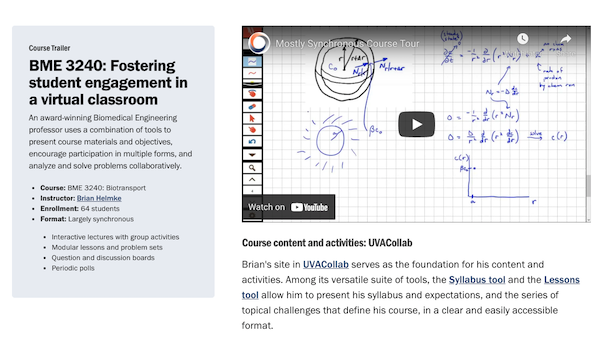 Blog enhancements
Looking for a previous post from the Learning Tech Blog? No problem! You can browse through post titles and short summaries on the redesigned blog page, or search by keywords such as tool or instructor name.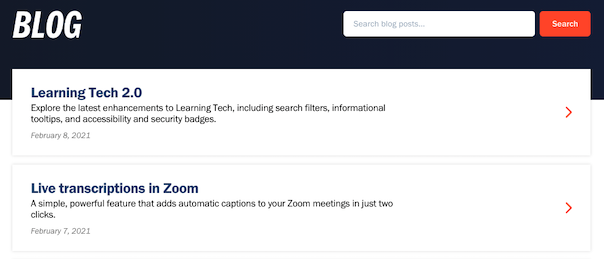 Posts are also linked to the pages for any associated tools. For example, if you'd like to see and access all of the posts that reference Gradescope, you can find them together at the bottom of the Gradescope page.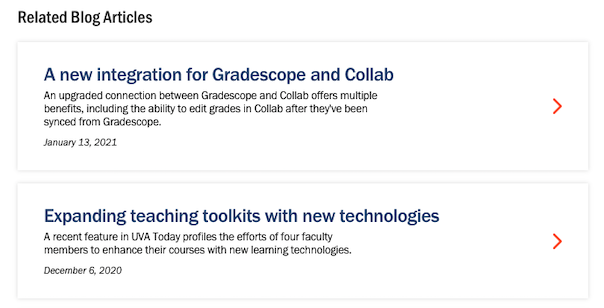 Tool ratings and feedback
With the ratings and feedback feature, you can help your colleagues by evaluating tools you have used in your teaching. Select the Submit Rating button on any tool page to share your review of the tool.

The ratings include five categories: Ease of Setup; Ease of Use; Features and Options; Pedagogical Impact; and Accessibility. You can also enter text comments. Ratings will be aggregated and displayed after a minimum of five ratings have been received for the tool. Text comments will be recorded and displayed in a future update.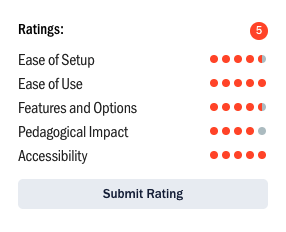 Tool platform/app support
Many tools are available in different ways on different devices. The How can I use this tool? section outlines the ways the tool may be accessed and used on desktop and mobile devices.

If you access a tool page on a mobile device and the tool offers a mobile app, the page will automatically display an Install App button based on your device—allowing you to add the app with just two taps, instead of searching through the App Store.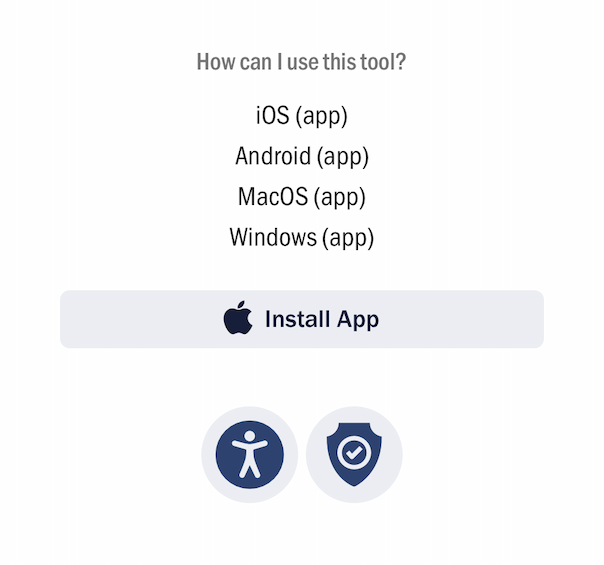 Student cost information
While most tools are licensed and funded by the University, some require additional costs such as a subscription fee for an electronic textbook, or a device fee for a clicker. The Student Cost information indicates cases in which these costs may occur.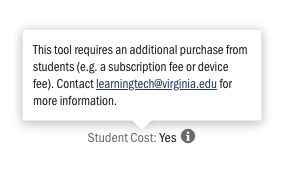 What's next?
We're not done yet! Our next major update is an exciting revisioning of the tool request process—allowing you to submit requests, review request statuses, vote for your favorites, subscribe to updates, and more. Stay tuned!