Tech Bytes: An LMS project, accessibility updates from Digication, and digital mental health services
This week's byte-sized updates:
UVA is beginning a project to select and implement a new learning management system (LMS) for all undergraduate students. The project will include multiple phases and will be led by a steering committee of representatives from each of the University's thirteen schools. Throughout the process, there will be opportunities for faculty, staff, and students to participate and share their feedback by responding to surveys, joining focus groups, and testing potential products. More information is available on the LMS project website.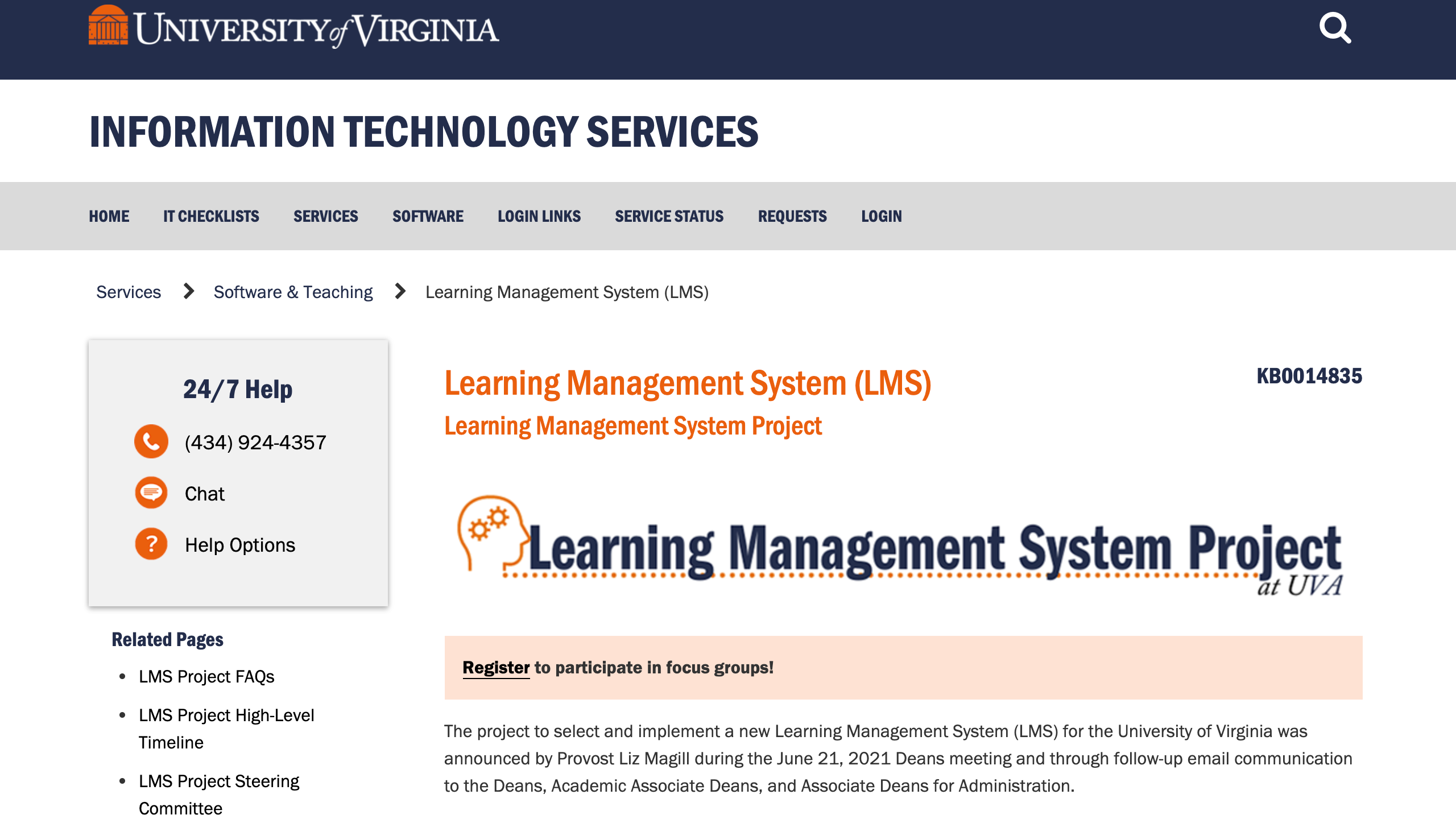 Digication will introduce a number of accessibility updates the week of November 8, including improved interaction with screen readers, higher color contrast, and larger spacing. Additional labels and focus indicators will be added as well. A full list of updates is available on the Digication support website.
A new partnership between UVA and TimelyMD offers virtual mental health services to all students who have paid the comprehensive health fee, including a dedicated mobile app and twelve free telehealth visits with providers with experience in issues related to higher education.
The latest issue of the Arts & Sciences magazine includes a profile of the Cavalier Online Experiences Program (CONEX), a digital program designed to help incoming students strengthen their quantitative skills in preparation for STEM courses.