Tech Bytes: Captioning data, a request for Miro, O365 accounts for students, and more
This week's byte-sized updates:
In recent surveys, 80 percent of UVA students indicated that captions are or would be helpful to them in some way; 78 percent of students have used captions with recorded materials such as lectures; and 70 percent of students have used captions in Zoom meetings. Numerous advantages of captions were cited, including as a tool for improved comprehension, as an aid for content review, and as an alternative to poor audio quality. The Student Disability Access Center (SDAC) has prepared a helpful captioning infographic that includes these and other helpful statistics and notes. Instructors with questions about captioning can contact SDAC or the Learning Tech team.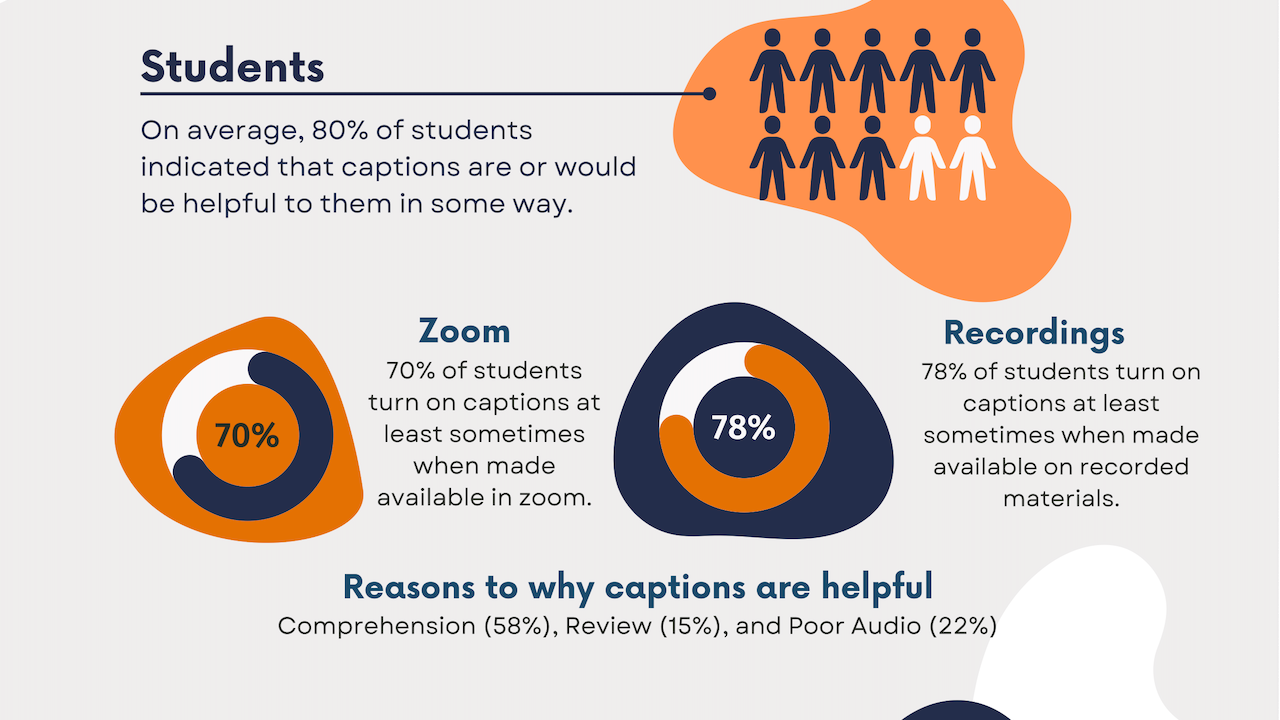 Following a request from the School of Architecture, Miro is being reviewed as a potential addition to UVA's suite of learning technologies. This process includes assessing the tool's capabilities in a variety of areas, including pedagogical value, accessibility, security and data protection, and financial and other costs. Instructors, staff members, and students interested in Miro are invited to visit the request page in Learning Tech and selecting the Join This Request button to indicate their support and subscribe to receive updates on the review process. Significant support can help the request move forward, so don't be shy!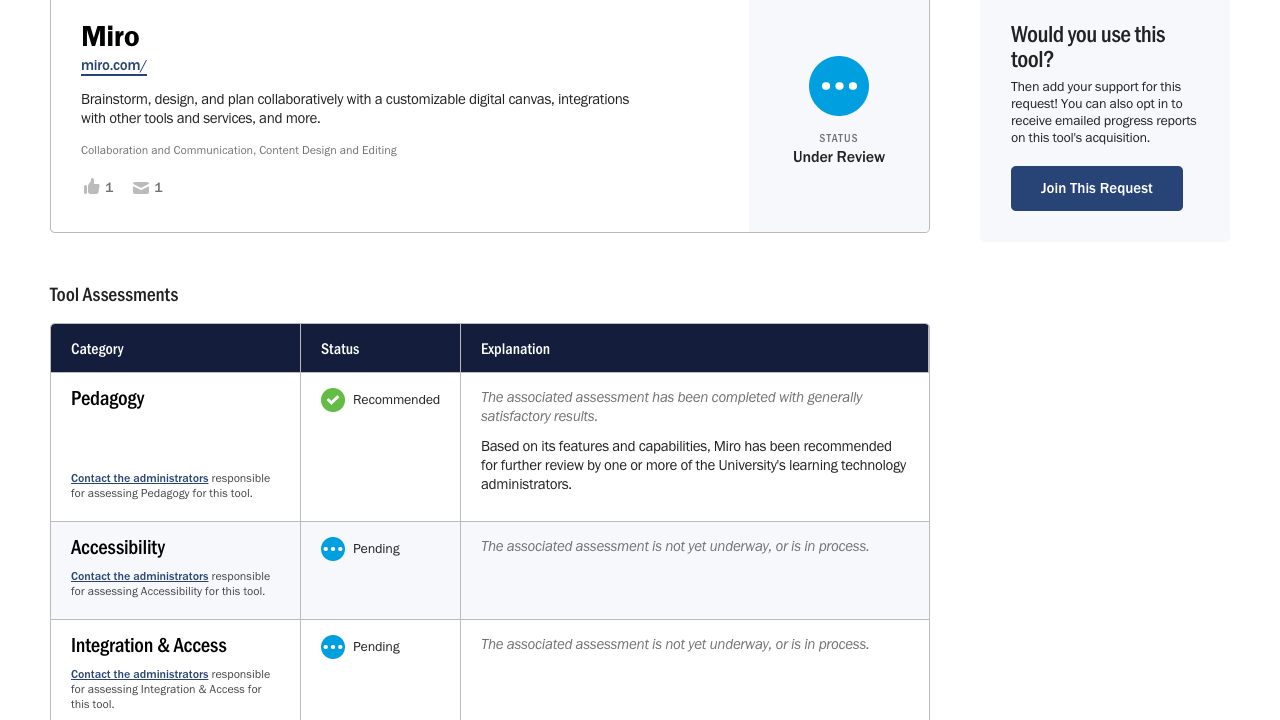 Currently, most UVA students use university-provided Google accounts for services such as email, contacts, calendars, and document storage and collaboration. However, the ITS department has announced a project to migrate these accounts from Google to Office 365, which is used by instructors and staff members. Most accounts will be migrated next summer, with the goal that all instructors, staff members, and students will be in Office 365 before the beginning of the Fall 2022 semester. Anyone with questions about this project can contact the Office 365 team at office365project@virginia.edu.
The latest update for the Zoom app is now available for download on desktop and mobile devices. The update includes presentation slide control, polling enhancements, and functionality for chatting with waiting room participants.