Faculty Spotlight: Paul Bourdon's rapid switch to Poll Everywhere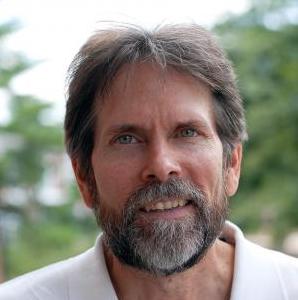 Paul Bourdon is Professor and Director of Lower Division Courses in UVA's Department of Mathematics. He previously used iClicker for in-class activities, but switched to Poll Everywhere this semester to maintain this aspect of his courses in a virtual environment. Poll Everywhere is currently being used in all introductory Calculus courses.
We asked Paul to share how he and his colleagues are using the platform to engage students and gauge their understanding of course concepts.
Q. HOW ARE YOU USING POLL EVERYWHERE IN YOUR COURSE?
A. I use classroom polling to promote small-group discussion of interesting problems during class, to monitor student understanding, and to help students assess their own understanding.
All introductory calculus courses are flipped this term. Students are required to complete, an hour before their class is to begin, an online "class-prep" assignment. Fairly often classes start with a polling problem designed to help students review terminology and concepts introduced in the class-prep assignment. Results of this polling may prompt instructors to review the basics for the day's class a bit more or a bit less than they had intended.
Later in class, students are sent into breakout rooms to problem solve. Polling questions are used in two different ways. Sometimes a polling question related to the solution of one of the breakout-room problems is activated when the students are in their rooms, allowing instructors to gauge students' progress, aiding in making the decision of when to close rooms. Sometimes, students are told that one or more polling questions relating to the breakout-room problems will be activated when they return to the main room. This, ideally, prompts students to work through all breakout-room problems, sharing their thinking and recording all their work in order to be prepared to answer polling question(s) upon return to the main room.
Q. WHAT DO YOU LIKE ABOUT POLL EVERYWHERE?
A. I use it almost exclusively for multiple-choice questions, which are extremely easy to code. I'm thankful that the question editor allows inclusion of math symbols (using commands that nearly all math instructors know very well).
It's very easy to share polling questions with other instructors. One can set up "teams" of instructors and, in seconds, share polling activities for a given class with all instructors on your team.
Q. WHAT HAS THE TOOL HELPED YOU AND YOUR STUDENTS ACHIEVE?
A. I think I'll respond to this via a student's comment about Poll Everywhere provided on my midterm course evaluation:
"I think Poll Everywhere is useful because it makes me stay engaged in lecture. It also acts like a check on my understanding. I like how the professor made it so that the bulk of the Poll Everywhere grade is for participation not accuracy so I don't feel pressured to have it all figured out at that instant. Overall I think it's a useful tool."
Q. DO YOU HAVE ANY ADVICE FOR INSTRUCTORS USING POLL EVERYWHERE FOR THE FIRST TIME?
A. Make sure you've chosen appropriate default "Activity Settings" before you start coding questions. (E.g., one setting is "Allow participants to change their answer.")
---
Poll Everywhere can be added to course sites in Collab, in Blackboard at the McIntire School of Commerce, and in Canvas at the School of Education and Human Development and School of Continuing and Professional Studies. It can also be accessed directly via NetBadge by faculty and students in all schools and departments. Contact the Learning Tech team or Poll Everywhere Support if you have questions about the tool or need help creating activities.
If you're interested in sharing your experience with Poll Everywhere or another tool in the Learning Tech catalog with your colleagues, we'd love to hear from you! Email Kristin Sloane at ks8yx@virginia.edu.